Cafe Dacicky
 in Kutna Hora
Taste the delicious pralines, macaroons, local and chocolate wines, Italian prosecco, coffee from a local roastery… in the unique interior of a medieval building and a modern design full of glass and metal.
closed to history
Kutná Hora Town Centre
CAFE Dačický is located in between of Mikuláš Dačický ´s native house and well established Dačický restaurant. Space benefits from the link between the medieval history of the building (with a twenty-one-meter massive wood beam from the time of Charles IV) and modern design full of glass and metal.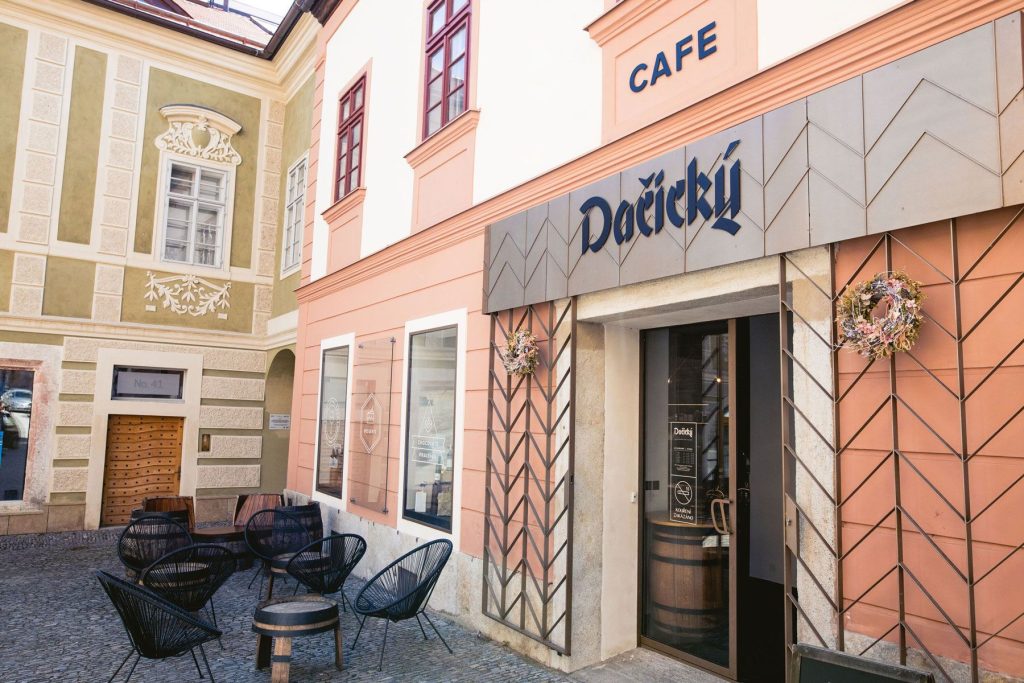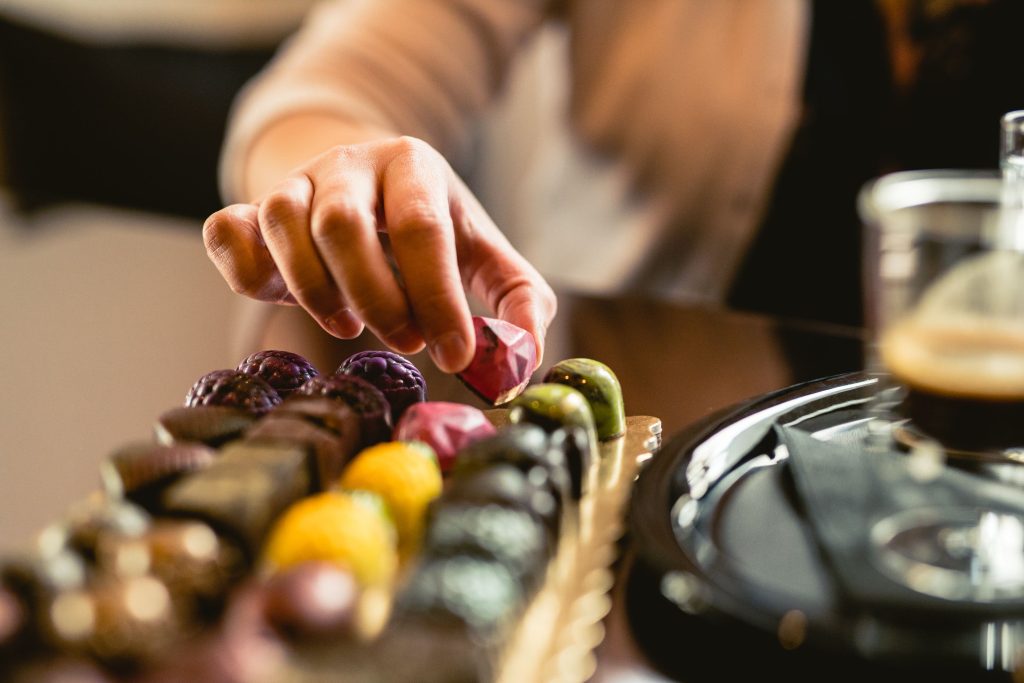 FINEST QUALITY
Perfect Coffee, Czech Pralines and Local Winemakers
We offer handmade chocolate pralines, homemade desserts, wines from Kutná Hora and Italian prosecco, chocolate and fortified wine, coffee from local roasting company Kávy Pitel, hot chocolate Callebaut and Michel Cluizel, the awarded ice cream Tomivo.
THE UNIQUE EXPERIENCE
Would you like to dine, to sleep, or to enjoy glass of prosecco? Buy a voucher!
You can buy gift vouchers for the restaurant, apartments and cafe directly from us in the restaurant, or order their delivery online.